Many thanks to the visitors to this site who have sent me pictures.
Here's half of the Australian People magazine article which went with the photo immediately above on the left - I haven't included the half relating to the late Angie Layne.
The Glamour Goddesses
To strip or not to strip…this week we take a further look at the world of glamour modelling as seen by the models themselves. Angie says she's a shy girl but posing topless doesn't worry her. Beverley has often been asked to get her gear off, but steadfastly refuses.
The only thing Beverley flashes as a model is her dazzling smile
Beverley Pilkington was the one glamour model who never had to flash more than her dazzling smile. She's steadfastly refused to go topless – yet still became a Page 3 favourite.
"As far as I know I was the only girl who managed to get away with it", says the 26-year-old blonde. "from the moment that I first walked into a studio the pressure was always on me to strip off. But although I did think about it once or twice I knew deep down that I would never me happy with myself if I gave in."
"I'm a bit prudish about it, I suppose. I have nothing against it in principle – it's just that I could never feel comfortable doing it."
Adds Beverley: "posing for any kind of glamour shots – even when I was covered up – never came easy for me. I always felt a bit silly sticking my boobs and bum out. And although sitting around in a wet shirt is all right on a beach in the Caribbean it's not much fun when you are in a cold studio.
"After a fairly short time I got fed up with it and made up my mind to stop doing glamour altogether and concentrate instead on fashion and advertising.
"It may not be so well-paid and there's no star billing – a lot of people think I've given up modelling altogether just because they don't see me on Page 3 any more – but I'm much happier."
As a model Beverley became a success overnight – or, to be exact, over lunch. She was 20 and working as a computer operator when a photographer friend persuaded her to go to a modelling agency.
"I went along one day in my lunch hour. I really didn't expect anything to come of it - it was just a bit of fun and we all had a good laugh about it in the office that afternoon.
"But the next day the agency had a full-day booking for me and before I knew what was happening I found myself modelling raincoats in Leicester.
"I'll never forget it because I really had no idea what I was doing. Luckily they sent two very experienced girls along with me. Very shortly after that I got my first glamour bookings and found myself posing on the beach in the South of France."
Translated from the Spanish, here's the blurb from Beverley's feature in Diez Minutos:
"Ten Minutes" Girl of the Week: Beverley Pilkington
About twenty years ago in a town on the south coast of England, Southend-on-Sea, this beauty called Beverley Pilkington was born. But until a few months ago her talent was hidden in the obscurity of a London company which exported dolls - until one good day a photographer with a studio in Carnaby Street, who frequently walked around outside in search of new faces, discovered Beverley. Immediately, engaging her in conversation, the photographer persuaded Beverley to enter the world of modelling.
Click picture below for a page dedicated to Big D Nuts calendar pictures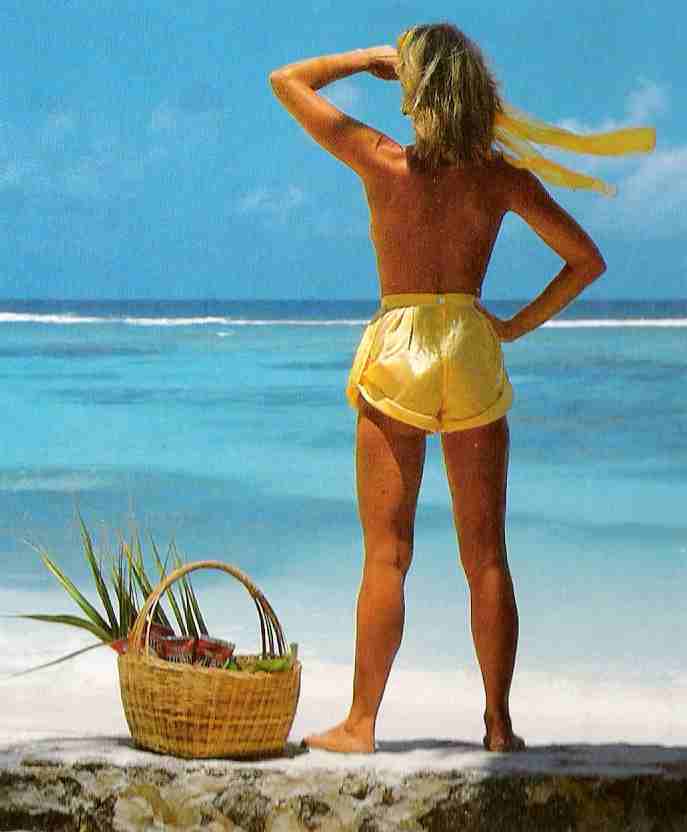 Although the thumbnails are stored with the webpage, for reasons of space a good number of the large pictures are separately hosted, and these sometimes have a tendency to disappear. So if you find any dead links, please e-mail me, quoting the name of the thumbnail so that I can rectify. Also please send any pictures that are not here that you may have!
She was featured in a September 1976 edition of Reveille - if you have that please let me know!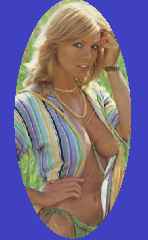 And more pics here - click above!
Latest additions, and also pictures which may or may not be Bev here